Your Content Goes Here
Veritam Corp is a collection of experienced personnel that held key roles with federal, government agencies and elite military special forces, totaling more than 50,000 operations; in high-threat mobile protective security, operations integration and intelligence operations in Iraq, Afghanistan and worldwide.
Your Content Goes Here
Our combined workforce has trained thousands of personnel supporting diplomatic, mobile, static security and law enforcement programs deployed worldwide. Members of  Veritam Corp's staff have assisted industry-leading companies in weapon research and development and other force multipliers currently utilized by the United States Armed Forces.
Your Content Goes Here
Our highly skilled personnel have the ability and services to suit virtually any need or situation(s) that arise.  From intelligence support, data asset recovery, to counter-terrorism and Personal Security Details, we can go wherever and whenever the mission calls.
VERITAM NEWS
Barcelona attack: van crashes into crowd at Las Ramblas, killing 13, as driver still on run from police' | via https://t.co/Q3PWpgqeVW
6 hours ago
Is using corporate cells cellphone as your personal device exposing your company to risk? https://t.co/JSqDcLE969
2 days ago
Companies in the region, should recognize the warnings & update contingency plans. A duty of care to employees & their families. When, How..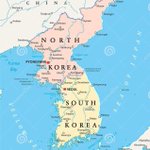 6 days ago
No one can predict when disaster will strike—but knowing what to expect if it does will buy precious time. https://t.co/vLBMYyUDBy
2 weeks ago
Nearly 30% of travel managers don't know how long it would take to locate employees in crisis situations https://t.co/o76zLnh5I4
1 month ago
Monday 16 MARSOC personnel conducting training, are presumed deceased when USMC KC-130 crashed in LeFlore County Mississippi. RIP Raiders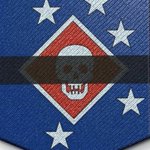 1 month ago